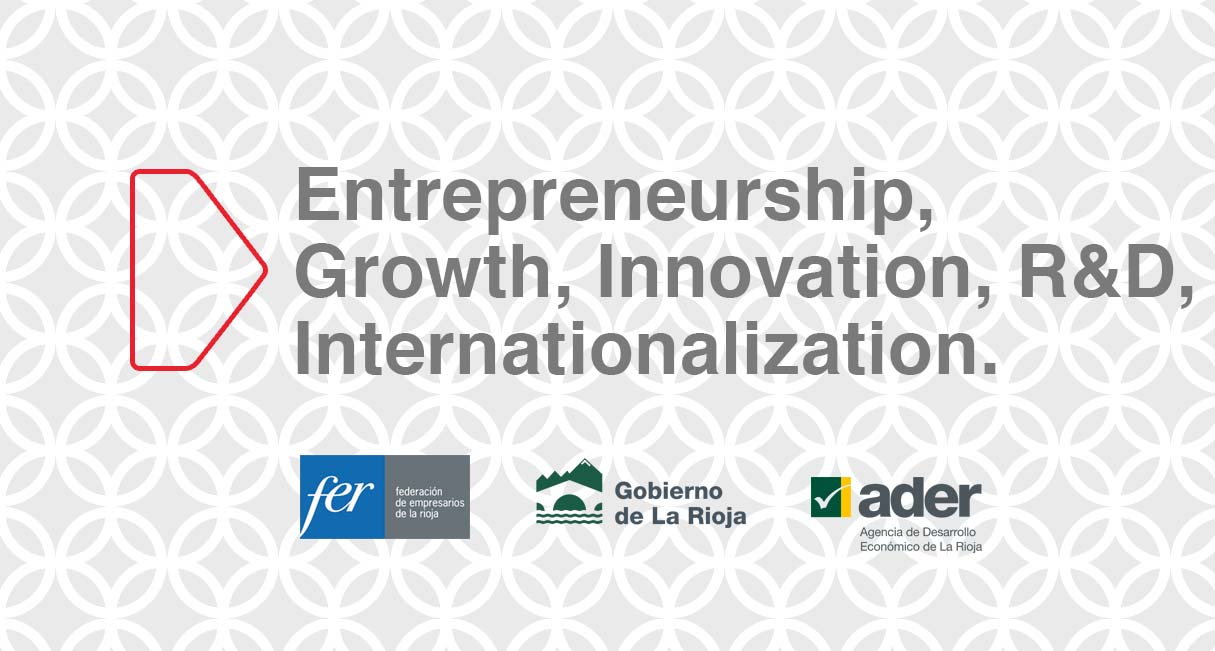 Source: FER
The following Thursday, April 6th, it will take place, in the headquarters of the Entrepreneurs Federation of La Rioja, a conference where the main changes regarding to ADER economic aids for entrepreneurship, growth, financing, innovation, research and internationalization will be assessed. These aids have just been published for year 2017.
For this year 2017, some interesting changes have been included, as well as the mandatory electronic application for every aid, therefore the disclosure of these incentives for SMEs from La Rioja through ADER economic aids from the Government of La Rioja, becomes even more important.
In order to do so, some officials from ADER will be at full disposal of the attendants to the conference, so they can clarify any doubt that may arise.
SCHEDULE
10:00h – 11:10h. Institutional opening.
11:10h – 10:25h. Changes for ADER 2017.
Mr. Javier Ureña Larragán. Manager of the Economic Development Agency of La Rioja (ADER).
10:25h – 10:45h. Entrepreneurship, Growth, Financing, Innovation, R&D, Internationalization. ADER.
Mr. Amadeo Lázaro Fernández. ADER's strategic innovation area coordinator.
10:45h – 11:30h. Electronic application of ADER aids files. 
Mr. Luis Pérez Echeguren. Responsible of information and customer management.
11:30h – 11:45h. Questions.

11:45h – 13:00h. Scheduled meetings with ADER officials.
Entrepreneurship: Mr. Luis Pérez Echeguren, Responsible of information and customer management.
Growth/Financing: Ms. Mercedes Cerezo Martínez, Responsible of the fixed assets and relevant sectors unit.
Innovation/R&D&I: Mr. Alfredo Martínez Lafraya, Responsible of the R&D&I unit.
Internationalization: Ms. Carmen Alonso Ruiz, Resposible of foreign actions.
People interested in these meetings can arrange them by sending an email to javier.innovacion@fer.es which will allow them to meet the responsible of the different kind of aids ADER provides after the conference, in order to present their proyects.
With the collaboration of the Government of La Rioja and the Economic Development Agency of La Rioja.
Registration period: From 22/03/2017 to 06/04/2017. REGISTRATION