Next deadline INNOWWIDE program Friday February 14th, 2020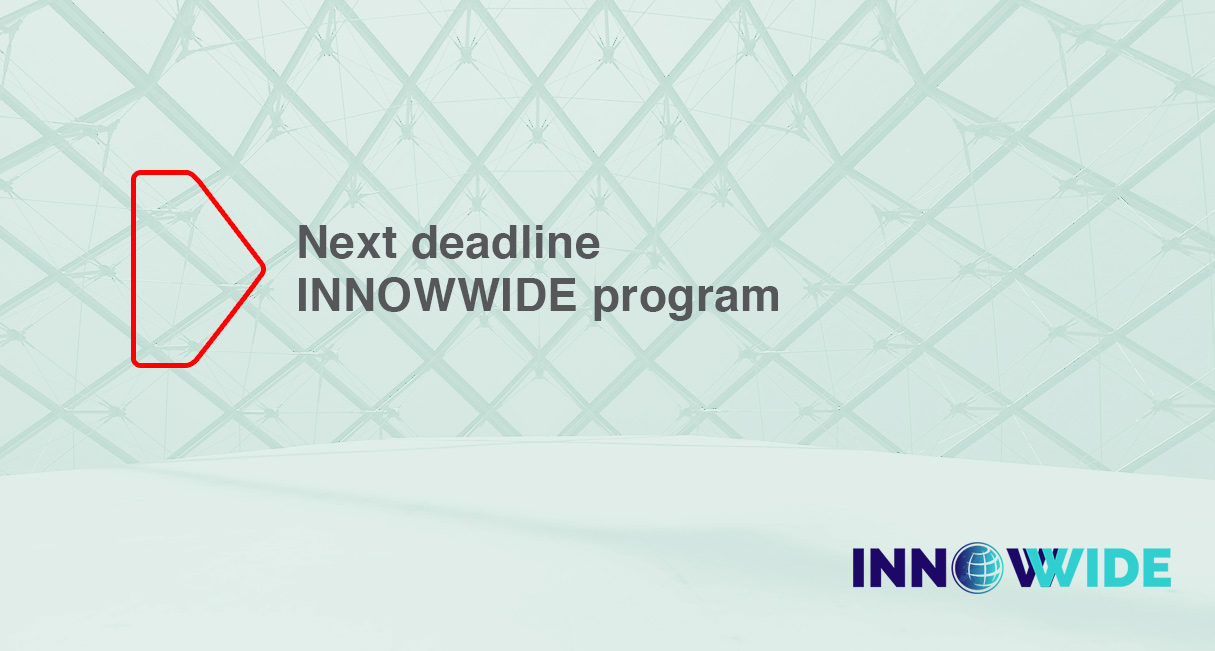 INNOWWIDE is launching two calls for proposals that will focus on supporting innovative European SMEs and start-ups in targeting markets of developing countries, large emerging economies (Brazil, Russia, India, China, Mexico etc.) and developed countries.
The Viability Assessment Projects (VAPs) have a maximum duration of 6 months. The INNOWWIDE financial support rate is fixed at 70% of eligible costs with a fixed grant of €60,000 Euros for each assessment project.
More info: INNOWWIDE