Commissioner for Agriculture and Rural Development Phil Hogan Visit La Rioja Friday February 15th, 2019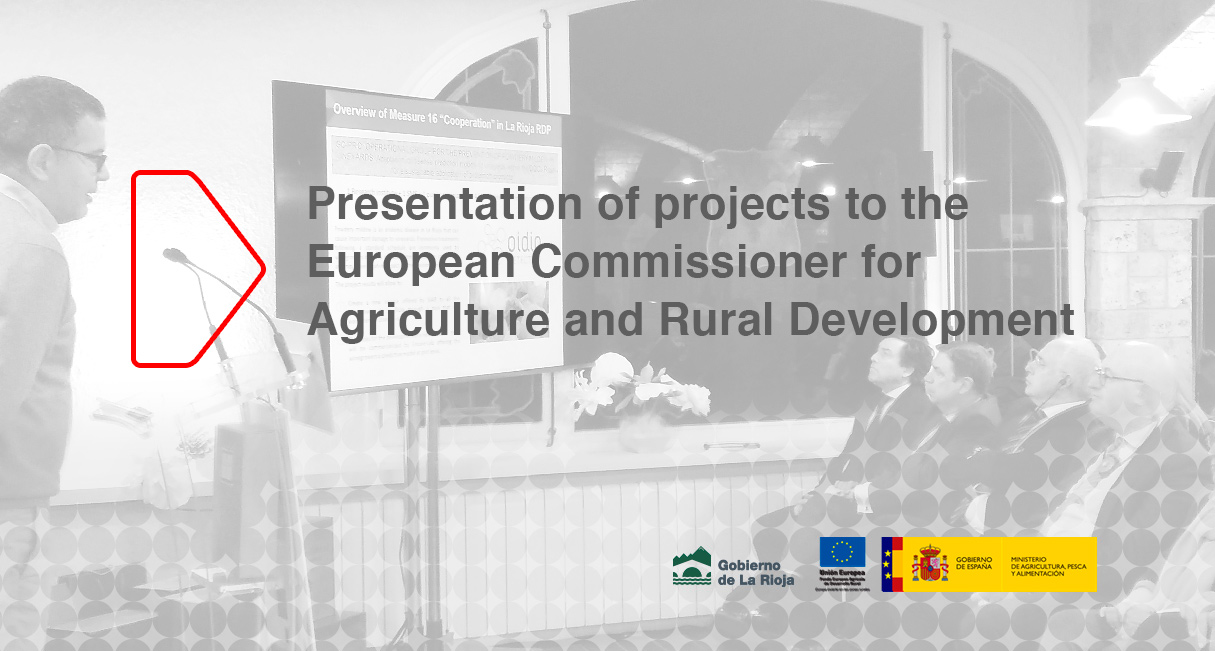 The Commissioner for Agriculture and Rural Development, Phil Hogan, and the Minister of Agriculture, Fisheries and Food, Luis Planas, met in La Rioja on Monday February 4th to take part in the conference "Internationalisation Strategy of La Rioja, The New CAP".  They also had the opportunity to see a sample of the projects being carried out in the community with funding from innovative cooperation aid of the Rural Development Programme (RDP) 2014-2020.
Leon Arnedo, C.E.O. of Engineering and Innovation, presented two of the projects in which his company Encore participates as an innovative partner (Oidio and Nitrocon). The aim of these grants, which have been introduced as a novelty in this period of the RDP, is to encourage synergies so that several people, whether individuals or legal entities, work together to achieve a common goal.